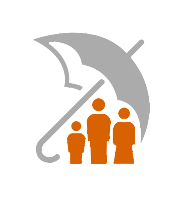 Life
When people are in their 30s and 40s, they have three key financial concerns: making sure their mortgage is protected, ensuring their children are able to attend college, and protecting their income in the event of an early death of a bread-winner.
But as people get closer to retirement age, these concerns have lessened. Mortgages are paid off. Children are grown, and have jobs of their own. But what many people don't realize is that a whole new set of concerns have been introduced.
Retirement funds are subject to stock market volatility, increasing tax risks and unfavorable interest rates. Social security, which was created as a personal savings account for Americans, is in jeopardy. Social Security is funded by current workers to support retirees, but the next decade will see the largest drop in worker-to-beneficiary ratios in history. Future payouts may not be enough to rely on. Furthermore, if one spouse dies, the surviving spouse is at risk of losing thousands of dollars in future social security benefits.
Health care costs are a concern as well. The average couple retiring at age 65 can expect to pay $220,000 in out-of-pocket medical expenses during retirement.
At AlSol, we partner with life insurance companies who address these risks through a series of innovative life insurance products and riders to protect against financial longevity risks and the costs of serious chronic or critical illnesses.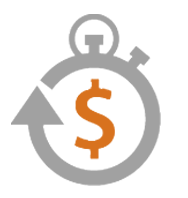 Annuities
As people approach and enter their retirement years, some of their primary concerns are:
Running out of money during retirement,
Having enough guaranteed income to meet their basic needs,
Keeping up with inflation throughout retirement,
Experiencing significant losses in the stock market.
At AlSol Brokerage, we'll show you how to effectively use annuity products and strategies to effectively address all of the above concerns. We have the products, the training, the help desk expertise, and the income planning software that you'll need to build retirement plans for you clients and close more annuity sales.
With today's volatile stock market and low interest rate environment, people are looking for secure ways to grow their retirement assets and generate an income that they can count on to maintain their lifestyle throughout their retirement years.
From legacy planning to lifestyle and retirement income planning, AlSol agents use both life insurance and annuity products to create customized solutions designed to meet their clients' needs and guarantee an income for life.
Our support system for annuity products and strategies is second-to-none. Our annuity sales desk is led by an industry veteran whose goals are to:
keep you updated on annuity products,
provide you with ongoing marketing and sales ideas, and
offer one-on-one annuity sales training, including how to effectively use our income planning software to build case designs and close more sales.
In short, the annuity products and sales support offered at AlSol are the best in the business.   We have The Products, The Process, The Tools, and The Partnership to make YOU successful!
We've partnered with carriers that offer packages of products and riders that provide solutions for these concerns:
Annuities that provide a lifetime income stream.
Life insurance products that help mitigate the financial concerns of a premature death.
Innovative accelerated benefit riders that can pay a lump sum benefit if a client is diagnosed with a serious illness.
Lifetime income riders that alleviate concerns about outliving retirement income by allowing clients to access their death benefit on a monthly or annual basis.